More and more restaurants are adopting Twitter to engage with customers for a new source of customer satisfaction measurement. By utilizing Twitter restaurants can offer special deals to their followers and also counteract poor experiences with almost immediate responses. We're not talking only mom and pop restaurants here but large chains like Chipotle too. As another industry jumps on board the Twitter bandwagon, are you questioning if you should be on Twitter to help with improving customer service?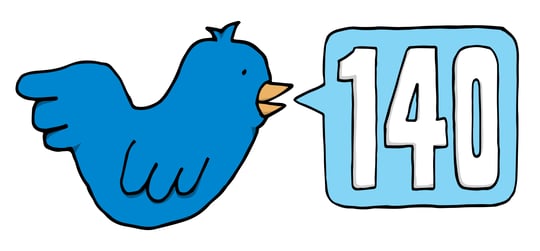 Now for those of you reading this thinking to themselves, "How am I supposed to get any real feedback out of comments that are no more than 140 characters?" It may surprise you how much can be crammed into 140 measly characters. Here are some examples of what people are saying on Twitter that you might be missing:
Company X never ceases to amaze me with their terrible customer service. Their employees all seem to hate people.

Company X has terrible customer service. never buying anything from them, or their aliases ever again.
This is the last time U disappoint me w/ your terrible customer service. I'm searching 4 a more professional hosting service
Clearly some strong opinions can be voiced in 140 characters or less and if you consider that the average twitter user has 126 followers according to the Guardian, there are a TON of impressions being made. I worry that companies are jumping into the deep end of the pool just because everyone else is already there. You should know how to swim before you throw yourself into the deep end of the pool.
It's also important to know that once you start there is no stopping and if you open the door make sure it stays open and there is someone greeting the guests.