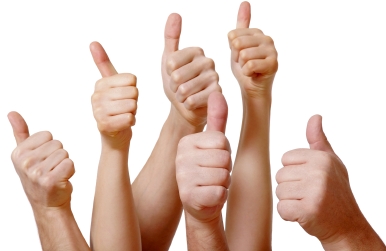 Lets face it, people already think customer service is a money pit, a vacuum that provides no return on investment. In a time where the economy is forcing companies to make hard decisions on budgets, why not cut from the budget devoted to improving customer service and its ability to measure customer satisfaction?
Ask yourself the following questions and if you can honestly answer yes to all of them you may as well start looking where you want to reallocate the extra money.
Do your ALL of your customers regularly refer new clients to your business?

Realistically a referral is the ultimate sign that your customers are completely happy. A happy client is said to tell 5 people about their experience, while an unhappy client will tell as many as 15 people.
Do you have a 100% retention rate?

If you've never lost a client to budget cuts, competitors, pricing, etc. then you must be doing EVERYTHING right OR you're playing monopoly. According to the White House Office of Consumer Affairs it costs about 5 times more to get a new customer than it does to retain one.
Do your customers suggest ways you could improve your product or service offering?

No product or service is

perfect

and there is always area for improvement. If your customers are voicing their opinions on how you can improve you are ahead of the game.
Do your customers have an easy method to communicate with your company?

These days people don't want to have to search how to get ahold of companies they are doing business with. You'd be surprised how much giving clients an easy forum and an open channel of communication will assist collecting customer feedback.
My guess is that you may have answered no to at least a couple of those questions. While investing in customer service doesn't directly generate revenue it does indirectly by keeping your current customers happy and invested in you. By improving customer service and conducting a customer service survey you will gain insight into the minds of your customers and you'll be able to catch problems with your product or service before it is too late.