Acelity sets their path to improvement with SERVICE 800 Customer Feedback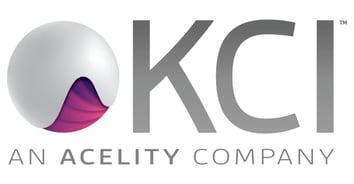 SITUATION
When global medical device company Acelity, the world's largest wound care company, initiated Total
Quality Manage
ment program in 2017, it was evident that the program would require a clear and ongoing understanding of customer expectations and the customer experience. Given the breadth of product categories, geography (company's products are available in more than 90 countries), and customer types, identifying a representative and accurate customer feedback methodology would be a challenge. In addition to a core requirement of adding a personal touch, the program would have to produce common, actionable data for all levels of the organization.
---
SOLUTION
Acelity had been working with SERVICE 800 for more than seven years on a US based CX program based on phone interviews. Having seen regular and reliable results, Acelity turned to SERVICE 800, 28-year expert in designing global Voice of the Customer programs.
Acelity and SERVICE 800 collaborated to design a program that gathered feedback on multiple product and customer types at country, regional and district levels. The program would be based on phone interviews in multiple languages and would support consolidations of results by geography.
Working together with a cross functional team, Acelity and SERVICE 800 constructed a program to source measurements to assess Acelity's performance from the customers' perspective with a focus on process, products, and people. Key inputs include service delivery, team performance, NPS (Net Promoter Score) and overall opinion. "Service Excellence" and "Hot Sheet" alerts to best experiences and urgent customer issues were designed for local and regional managers to keep them in the loop each day. Acelity began to systematize their customer feedback and metrics to drive actions and objectives across the enterprise.
---
RESULTS
Teresa Johnson, Senior Vice President Customer Success reports, "Since the implementation of the Total Quality Management program, combined with the partnership with SERVICE 800, Acelity now has a detailed plan and timeline to make measurable improvements. Every week the Total Quality Management team hosts a company wide call sharing results with the goal of engaging every employee in improving processes, resolving issues, sharing solutions and best practices. Our TQM program is designed to keep the customer at the forefront of everything we do. With ready access to customer data, Acelity now has our teams fully engaged in driving continuous improvement on behalf of our customers around the world.